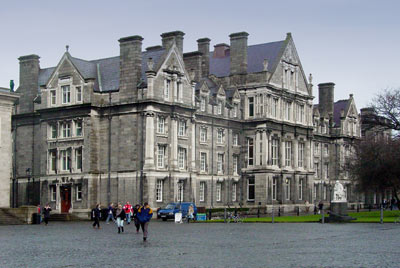 Have a Tough College Term Paper To Write?
Do any of the following come up when writing your college term paper?
Too many requirements to fulfill?
Dont know how to write in MLA, APA or Turabian?
Can't find a specific source that's required?
Is your college term paper due tomorrow?
We're here for you whenever you call 1-888-488-5332!
Don't Know Where To Start?
ABCPapers.com. makes it easy as 1-2-3!
Don't despair, you are at the right place, at the right time. Whether it is two in the afternoon or eleven at night, ABCPapers can help you with any college term paper with which you need help.
Need help formulating your thesis statement? How about shoring up your introduction or making your conclusion crystal clear? We can help you improve the paper you presently have!
Since 1996, we've helped tens of thousands of students achieve academic success. Whether you are a struggling college student or at the top of your class, ABCPapers can always help you. We understand that writing a paper can be like writing in a foreign language for many students. Whether it is APA, MLA, or an annotated bibliography, ABCPapers will have just about seen it all. Understand your paper topic today by ordering through abcpapers.com and feel more comfortable writing your own paper!
At ABCPapers we have two services:
Custom Essay Writing Services by PhD writers to help you write your own.
Professional Essay Editing Services that can help make your written assignment shine.
Can't Find A College Essay To Fit Your Exact Requirements?
Order a custom written term paper to fit all your requirements from ABCPapers by clicking on the "Order A Custom Paper" link above. These papers are guaranteed to include all your requirements or we'll revise it. Each customized paper comes with a guaranteed completion date — this means on-time or it's FREE.